Inaction irks MEF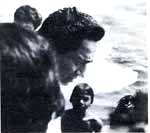 CONCERNED at the lack of action by 2 Delhi agencies on the Yamuna Action Plan launched in June last year, the Union ministry of environment and forests (MEF) has decided to refer the matter to the prime minister.

The MEF said that the Delhi Water Supply and Sewage Disposal Undertaking (DWS&SDU) and the Delhi Development Authority (DDA) had not even prepared the project plan report which was to be submitted by February. In the meantime, millions of litres of untreated effluents continue to be dumped into the river daily.

Under the Rs 421-crore plan to clean the Yamuna and the Gomti within a 6-year period, operations to remove pollutants from the 2 rivers are to be initiated in Delhi and 14 other cities. The DWS&SDU and the DDA are supposed to instal 2 massive sewage treatment plants, electric crematoria and develop a green belt on the river bank.

But the DWS&SDU authorities allege that the project work was affected because the MEF cut its grant from an initially promised Rs 1,062 lakh to Rs 962 lakh.
Related Content