Storm warnings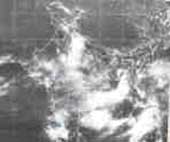 PRE-WARNED is pre-armed, and so Doppler radars with their greatly superior sensitivity to weather changes will replace conventional radars all along the Indian coastline. The sighting capability of these US-made ground-radars is to be aided by satellite imagery.

The Department of Science and Technology's (DST) project for upgrading cyclone-warning technology will cost Rs 22.68 crore and will replace 3 conventional X-band and 4 weather radars. In all, 120 receivers will be installed at coastal stations. High quality thermal recorders will be deployed at secondary data utilisation centres for better reception of INSAT pictures. Switching computers will be commissioned at 2 airports to facilitate the exchange of high speed data transmission.

The DST wants the scheme implemented by March 1996. In the 1st phase, 3 'S' band Doppler radars capable of measuring radial wind turbulence and locating rainclouds will be installed along India's east coast. Warmer temperatures in the Bay of Bengal and the higher occurence of cyclones there necessitates supreme alertness and more elaborate networking in this region.

The 2nd phase will see 3 more radars installed on the east coast and 4 on the west. Weather scientist Krishna Rao in the Indian Meteorological Department says that early prediction would improve the tracking of cyclones. "The eye of the cyclone can be traced much further away in the seas, so its movement can be charted out with higher accuracy, assisting faster evacuation and saving life and property," he says.
Related Content