Fisheries - Shrimp Cultivation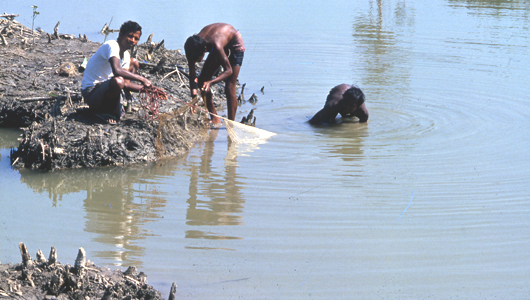 Shrimp cultivation began in Bangladesh in the mid-1970s when exports totaled 4.7 million dollars a year.
Until the global economic crisis, it was a 534-million-dollar-a-year business, with 42,000 tons of exports, mainly to the United States and Europe. After the garment industry, shrimp production ranks second in Bangladesh in terms of the sector's ability to earn foreign exchange. Not only does this crop earn valuable foreign exchange, but the sector also employs significant numbers of rural workers and provides a livelihood for households throughout much of Bangladesh. A study by USAID estimates that as many as 1.2 million people may be directly involved in shrimp production with an additional 4.8 million household members supported by the industry.