The Global Risks Report 2017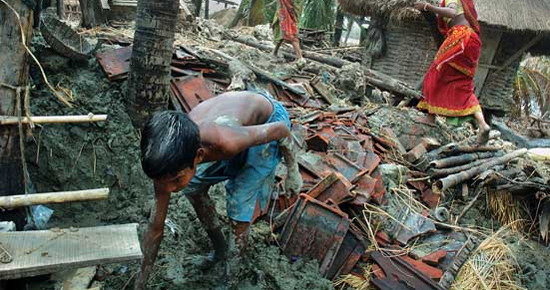 Economic inequality, societal polarization, and intensifying environmental dangers are the top three trends that will shape global developments over the next ten years — not least of all this year says this report.

Annual Global Risks Report stresses escalating environmental risks that threaten to hamper global economic progress. The World Economic Forum has published its annual Global Risks Report, warning that despite a raft of political and economic risks environmental concerns continue to dominate the global risks landscape. The report, which assesses a series of risks faced by the global economy based on their likelihood and potential impact, drawing on a survey of 750 risk management experts, concludes that for the first time all five environmental risks in the survey were ranked both high-risk and high-likelihood. The top five risks in terms of likelihood and impact are listed as weapons of mass destruction, followed by four risk with an environmental element: extreme weather events, water crises, major natural disasters, and failure of climate change mitigation and adaptation.
Related Content