Between the Sharda and the Mala: status of tigers in Pilibhit Forest division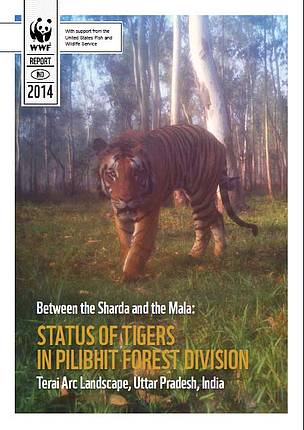 Pilibhit Forest Division in the state of Uttar Pradesh is a unique site for tiger conservation because it supports a breeding tiger population even though the forests are narrow and disturbed. Believe that the persistence of tigers in this Reserve Forest has been aided by its proximity to other prominent tiger habitats (most importantly, Kishanpur Wildlife Sanctuary). In addition, several perennial water sources including canals, rivers and a reservoir, and complex grassland-forest mosaics around these have created a complex of habitats that sustain tiger populations and support prey species that are unique to 
the terai, including hog deer and swamp deer. These habitats have also allowed tigers to persist in spite of high human presence in Pilibhit Forest Division. This report presents the results of surveys in Pilibhit Forest Division in 2013, which were carried out to estimate tiger abundance and density.