Hydro-meteorological data dissemination policy (2013)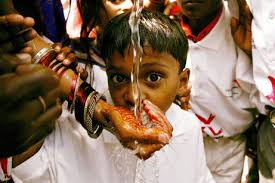 According to this policy released by the government, all water data maintained by the Central Water Commission and the Central Ground Water Board will be made available in the public domain.
See Also
Policy: National Water Policy 2012.
Policy: Draft National Data Sharing and Accessibility Policy.
News: ICSSR plans one-stop portal for development data.
Document: Master plan for artificial recharge of ground water.
Report: Aquifer systems of India.
Report: River basin atlas of India.
Report: Integrated hydrological data book
Report: Water quality hot-spots in rivers
Related Content