Performance audit of environment management in Indian railways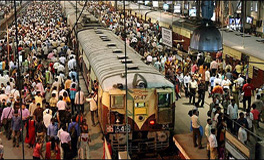 Indian railways is yet to finalise the technology for 'green toilets', despite two decades of experimentation says this CAG audit of the sector on managing environmental risks.
This Report (No. 21 of 2012-13- Performance Audit for the year ended 31 March 2011) has been prepared for submission to the President under Article 151 (1) of the Constitution of India. The report contains results of the review of Environment Management in Indian Railways – Stations, Trains and Tracks. The observations included in this Report have been based on the findings of the test-audit conducted during 2011-12 as well as the results of audit conducted in earlier years, which could not be included in the previous Reports.
See Also
Feature: Time for an overhaul.
Policy: National environment policy 2006.
Handbook: Railway handbook 2012.
Report: Assessment of plastic waste and its management...
Year book: Indian Railways Year Book.
Policy: Integrated Energy Policy.
Standards: National ambient air quality standards.
Rules: Municipal solid wastes rules, 2000.
Related Content