WHO`s Stop TB partnership programme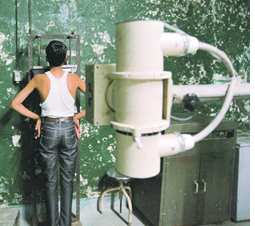 the World Health Organization (who) along with its Stop tb partnership programme, announced on June 22 guidelines to curb two forms of tuberculosis: multidrug resistant tuberculosis (mdr-tb) and the more harmful extensively drug resistant tuberculosis (xdr-tb).

The move comes on the heels of increased concerns about spread of xdr-tb, which has been reported in 37 countries, including Bangladesh and Thailand. According to who, a survey is underway in India, Myanmar, and Thailand which will reveal the exact numbers of mdr-tb and xdr-tb cases by the end of the year. Around us $2.15 billion will be devoted to treatment and research, with 80 per cent of these earmarked for country-specific needs.

Years of drug misuse has led to increased incidence of mdr-tb after which who has developed a special protocol for treating it. When drugs for mdr-tb are not administered properly, conditions for xdr-tb are created. The burden of mdr-tb in southeast Asia is huge and this could potentially lead to xdr-tb, says who's response plan. The initiative hopes to take steps to deliver adequate treatment to those infected with mdr-tb to prevent the spread of xdr-tb. who has also carried out trainings for public health officials in Gujarat and Rajasthan in January 2007 to prepare them to deal more effectively with mdr-tb cases.

The who's response plan also stresses on the creation of national guidelines for mdr-tb management. India will also be encouraged to increase laboratory capabilities, in addition to completing disease surveys and starting treatment programmes for mdr-tb in two more states by November, say who officials.

Despite the upbeat message of the plan, experts are skeptical. "It is not enough to focus on providing medicines only. System issues need to be resolved, for example, focus on public health infrastructure,' says Amit Sen Gupta of New Delhi-based Centre for Technology and Development.

who estimates that 424,000 new cases of mdr-tb occur every year worldwide but it was not until March 2006 that the first strains of xdr-tb were identified in Latvia, us, and classified as a public threat. It is predicted that 30,000 new cases of xdr-tb arise each year. These have raised fears of a return to the pre-antibiotics days of tb treatment. No cases of xdr-tb have yet been confirmed in India, but the country is still listed as a "priority' in the response plan because "it is likely that xdr-tb is present in most countries [in southeast Asia], as elsewhere in the world'.

Related Content