Scorecards on best and worst policies for a green new deal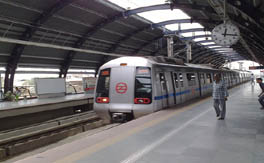 This report by Ecofys and Germanwatch analyses over 100 policies in the G20 countries and shows that climate-friendly policies not only bring environmental benefits, but they can also boost and diversify the economy.
Climate-friendly policies not only reduce greenhouse emissions and bring environmental benefits; they also boost and diversify the economy, a recent report scoring some 100 climate policies from G20 countries reveals. The report carried out by Ecofys and Germanwatch for WWF and E3G evaluates climate policies of countries accounting for around three-quarters of global greenhouse gas emissions, identifying best and worst examples and lessons learned. This report shows that governments which implement green and climate friendly solutions will win and take a leadership position in the world. The report also exposes a number of bad policies, very often in the same countries where the good policies were implemented, which both fail to deliver economic benefits and block the way to a low carbon future. These include measures such as subsidizing of local mining, preferential treatment of energy-intensive industries and lack of comprehensive water management.