Rajasthan affected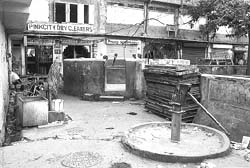 parts of Rajasthan are in the grip of a severe drought and the situation may worsen further. Over 2.5 crore people and 3.5 crore animals have already been affected.

According to a report prepared by the government of Rajasthan: "Bunds and tanks are almost empty. The groundwater level has gone down and the potable water situation has deteriorated further.'

The state government has asked the Centre for Rs 1,145 crore as famine relief. The deficient rainfall has resulted in negligible inflow into the reservoirs, including well-known ones like Pichola, Fatehsagar, Raksamand and Ramgarh.
Related Content