Algal bloom threatens coral reef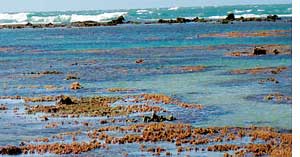 Tamil Nadu forest department plans to weed out algae manually

A RED alga grown commercially for its starch extract in the Gulf of Mannar, off Tamil Nadu, is said to be choking the coral reef in the protected area.

There is no conclusive finding whether the corals are threatened, but the state forest department is not taking chances. It has decided to weed them manually.